Regular price
$1,200.00 AUD
Regular price
Sale price
$1,200.00 AUD
Unit price
per
Sale
Sold out
Year: 1932
Dimensions: 160 x 120cm
Materials/Media: Original lithographic poster, linen backed

In the poster "The people in chains", we recognize perfectly Louis Marin, in the center of the drawing, leader of the Democratic Republican Union (URD) ​​accompanied by Paul Painlevé (1863-1933) with his wick. The two leading horses are just as well known: on the left, André Tardieu and on the right, Pierre Laval (1883-1945). The team is completed by the immense André Maginot and by Paul Reynaud (1878-1966), whose short stature and Asian features were the favorite target of caricatures of the time. The "people" dragged and chained in a line of prisoners of the Great War or convicts blends into the gray tones, while the morbid yellow of prosperity stands out, led at a slow trot by the victors. The readable joy on the faces of the politicians contrasts with the disarray and the broken confidence of the population, enslaved or humiliated. The radical-socialists therefore call for the electoral revolt of the French against the supposed cynicism of a right which would be subject to the interests of Capital alone.
Share
View full details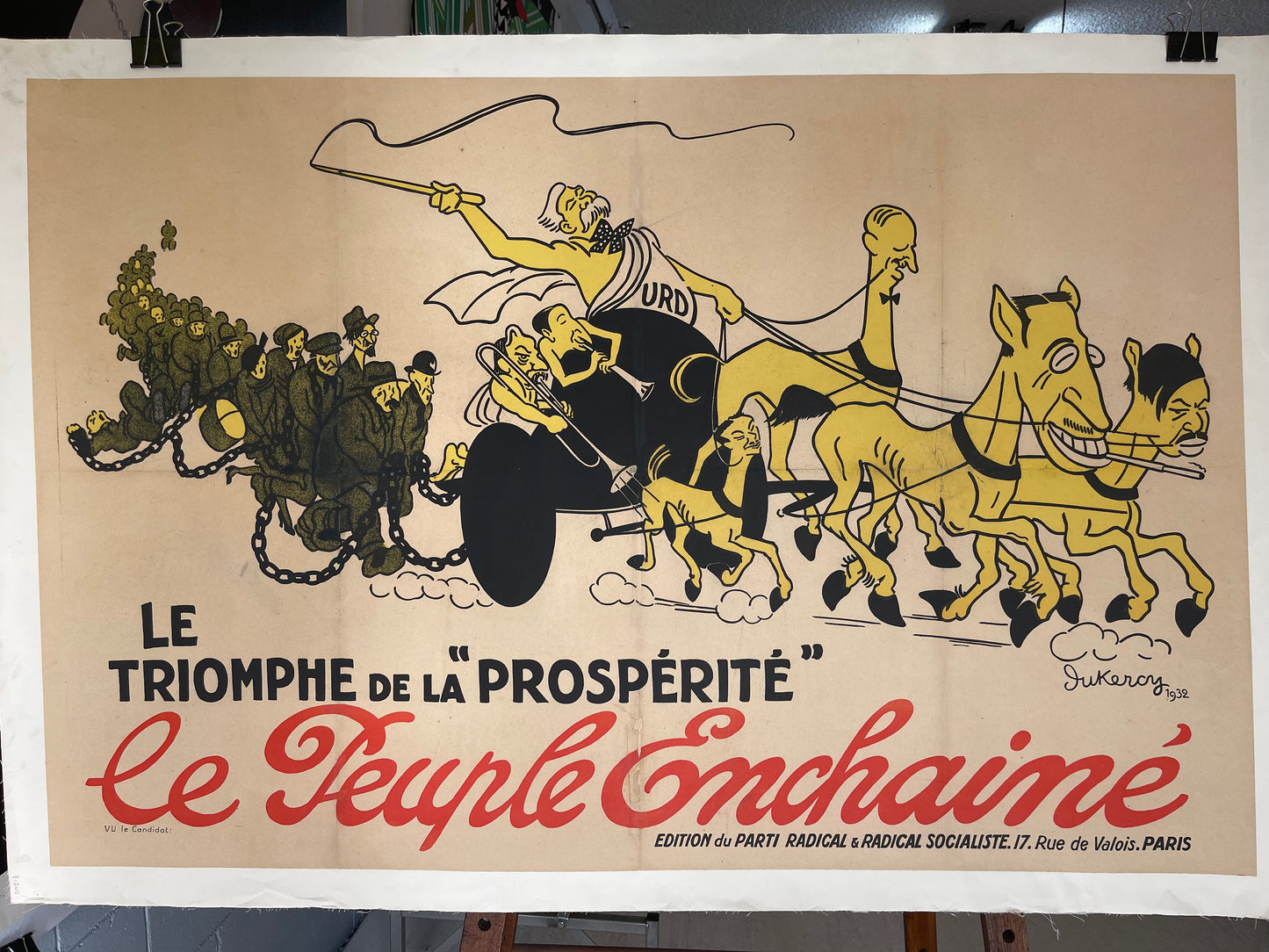 Shipping

All items are shipped via domestic or international express courier services.

Expected delivery dates may vary.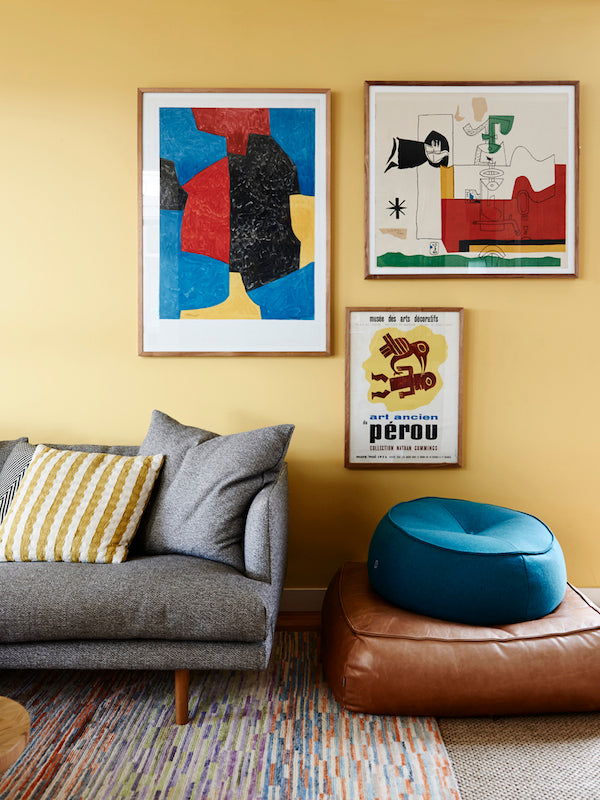 We source our original vintage posters predominently from Paris and the extending regions of France. After the poster has been sourced and shipped to Australia, the poster is restored and often linen-backed onto high quality canvas linen.
Can't find what you're looking for?
Contact us with a request and we will do our best to find you the perfect artwork for your home or business.